Attendance has been on the rise for the WNBA as have ratings. The spectacle that was the 2018 All-Star Game in Minneapolis is continuing that positive trend.
In addition to the game itself being a sellout at the Target Center, it was announced that ratings for the game on ABC were up 17 percent, according to ESPN.
The high point of the game, ratingswise, came towards the latter part, when it drew 849,000 viewers.
The release also gave an insight as to which were the game's top market. As was little surprise, the Twin Cities and the Hartford, Connecticut (UConn) were tied for the top spot, followed by Oklahoma City and Norfolk coming in at fourth in a tie with…San Antonio.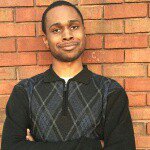 By: Akiem Bailum (@AkiemBailum on Twitter, Instagram)
Be on the lookout for more great interviews and content from Beyond The W and The W Podcast from the All-Star Game in Minneapolis!