Last night was a very special night for the ladies that I'm about to mention, and the league has acquired some exciting, fresh, blossoming talent. From scoring machines to play makers to elite defenders, every team in the league will benefit from the addition of the 36 young ladies whose names were announced at the Mohegan Sun Arena last night. Here is the full list of the 2015 WNBA Draft Class:

Round 1
#1 Seattle Storm: Jewell Lloyd (Notre Dame)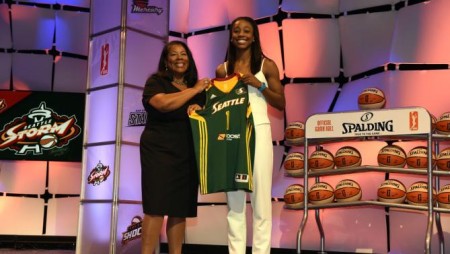 #2 Tulsa Shock: Amanda Zahui B (Minnesota)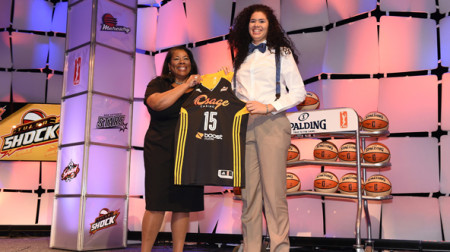 #3 Seattle Storm: Kaleena Mosqueda-Lewis (UConn)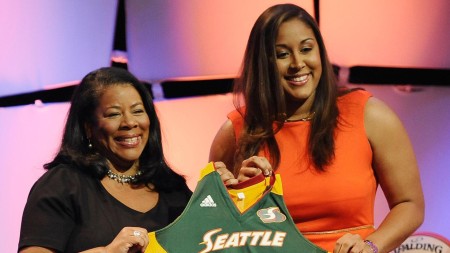 #4 Connecticut Sun: Elizabeth Williams (Duke)

#5 Chicago Sky: Cheyenne Parker (Middle Tenn. State)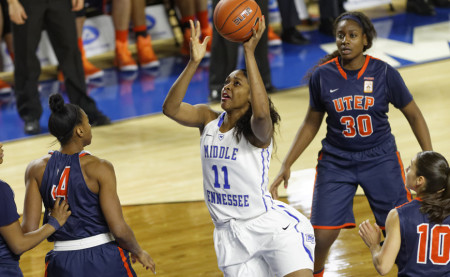 #6 San Antonio Stars: Dearica Hamby (Wake Forest)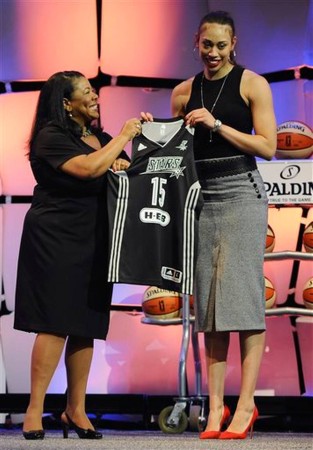 #7 Los Angeles Sparks: Crystal Bradford (Central Michigan)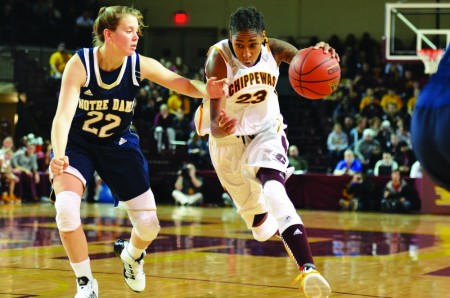 #8 Washington Mystics: Ally Malott (Dayton)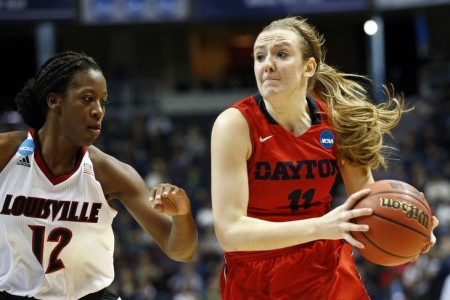 #9 New York Liberty: Brittany Boyd (California)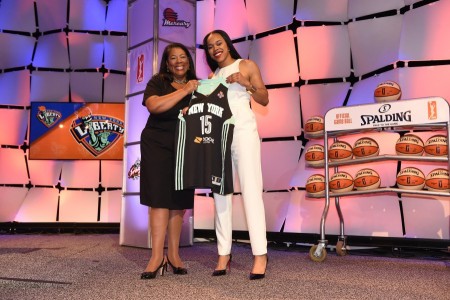 #10 Atlanta Dream: Samantha Logic (Iowa)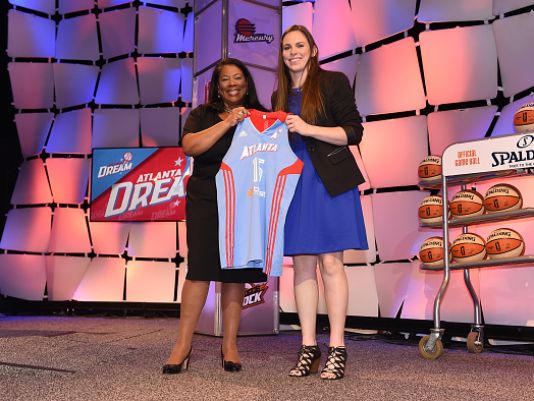 #11 New York Liberty (from Minnesota): Kiah Stokes (UConn)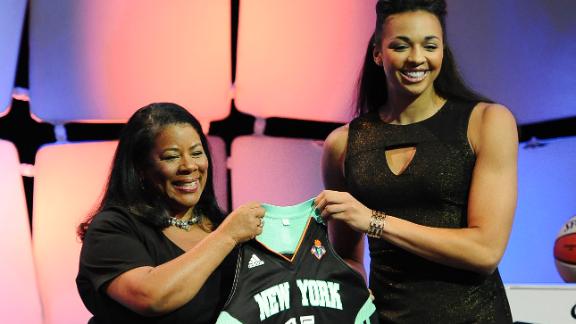 #12 Phoenix Mercury: Isabelle Harrison (Tennessee)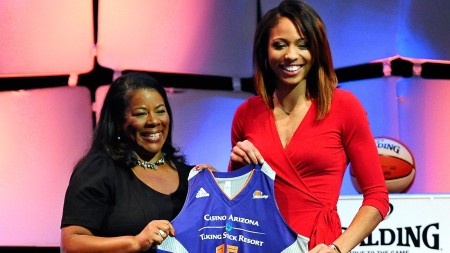 Round 2
# 13 Tulsa Shock: Brianna Kiesel (Pittsburgh)
#14 Los Angeles Sparks: Cierra Burdick (Tennessee)
#15 Washington Mystics: Natasha Cloud (St. Joseph's)
#16 Minnesota Lynx (from New York): Reshanda Gray (California)
#17 Chicago Sky: Betnijah Laney (Rutgers)
#18 Phoenix Mercury: Alex Harden (Wichita State)
#19 Connecticut Sun (traded to Atlanta): Brittany Hrynko (DePaul)
#20 Seattle Storm: Vicky McIntyre (Oral Roberts)
#21 Indiana Fever: Chelsea Gardner (Kansas)
#22 Chicago Sky: Aleighsa Welch (South Carolina)
#23 New York Liberty (from Minnesota): Amber Orrange (Stanford)
#24 Phoenix Mercury: Zofia Hruscakova (Slovakia)
Round 3
#25 Tulsa Shock: Mimi Mungedi (Nevada-Reno)
#26 Seattle Storm: Nneka Enemkpali (Texas)
#27 New York Liberty: Laurin Mincy (Maryland
#28 New York Liberty (from Minnesota): Michala Johnson (Wisconsin)
#29 Atlanta Dream: Ariel Massengale (Tennessee)
#30 San Antonio Stars: Dragana Stankovic (Serbia)
#31 Los Angeles Sparks: Andrea Hoover (Dayton)
#32 Washington Mystics: Mrica Gajic (Bosnia)
#33 San Antonio Stars: Nikki Moody (Iowa State)
#34 Atlanta Dream: Lauren Okafor (James Madison)
#35 Minnesota Lynx (from New York): Shae Kelley (Minnesota)
#36 Phoenix Mercury: Promise Amukamara (Arizona State)
After watching many ladies play in the NCAA tournament, we here at BTW can't wait to see what kind of impact they will make both on and off the court! Congratulations ladies and welcome to the greatest women's pro sports league in the world!!