While the Seattle Storm have ascended to the top of the WNBA's standings, the arena that the Storm currently play in will be due for a $700 million manicure, pedicure, and hair styling at the Oak View Group hair salon once this year's season concludes.
Originally, KeyArena's renovation was slated to cost $600 million, but the price tag for the renovation into a new Seattle Center Arena – aimed at adding NHL and NBA tenants to the venue along with the Storm – was upped another $100 million.
In a press conference on Tuesday, Oak View Group officials – including Tim Leiweke – announced that the increase in the cost came because of the addition of a dedicated locker room for the Storm – in addition to those for future NHL and NBA teams. Leiweke said that they wanted to meet all of the prerequisites for the NBA – a set piece, of sorts, for a Sonics return.
Skanska Hunt – a joint venture between Skanska and AECOM Hunt – was recently announced as the general contractor that will oversee the renovation of Key Arena. Among the plans for the project are to expand its total square footage — including digging an additional 15 feet below the arena's current floor. The walls will also be expanded under the incumbent roof.
The Storm inked a deal last year with the Seattle City Council enabling them to play at the venue until 2028. The renovation over the next two seasons will displace the Storm from KeyArena and the City will pay Force 10 Hoops – the Dawn Trudeau-led entity that owns the Storm — $100,000 for ever year the Storm are out of the arena.
An environmental impact study regarding KeyArena's renovation mentioned four possible arenas in the Seattle metropolitan area – Alaska Airlines Arena (University of Washington), the Tacoma Dome, Angel of the Winds Arena in Everett, and the ShoWare Center in Kent. A Beyond The W article written prior to the EIS release mentioned these same four arenas as possible temporary home courts for the Storm.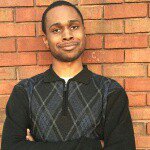 By: Akiem Bailum (@AkiemBailum on Twitter, Instagram)
Be on the lookout for more great interviews and content from Beyond The W and The W Podcast from the All-Star Game in Minneapolis!