It's hard to deny that the WNBA is one of the most diverse pro sports leagues in the world, and it's evident on the court as well as off court. One way that the league's diversity is displayed is through the players' sense of style. While some ladies have a more simplistic style, some ladies express themselves through a mix of edgy prints, classic fabrics, trendy footwear, and chic jewelry.
One of the league's best-dressed ladies is Seattle Storm' Crystal Langhorne. The 6'2″ forward's style can best be described as chic and clean-cut, making us fans pay attention when she enters and exits the arena on game day. She recently entered the blogosphere with he launch of "Crystal's Closet", where she highlights her game day outfit choices, as well as the featuring some of our other favorite fashionistas in the league. We caught up with Crystal last week here in NYC on the first night of New York Fashion Week to talk about the blog, her go-to-pieces, and more: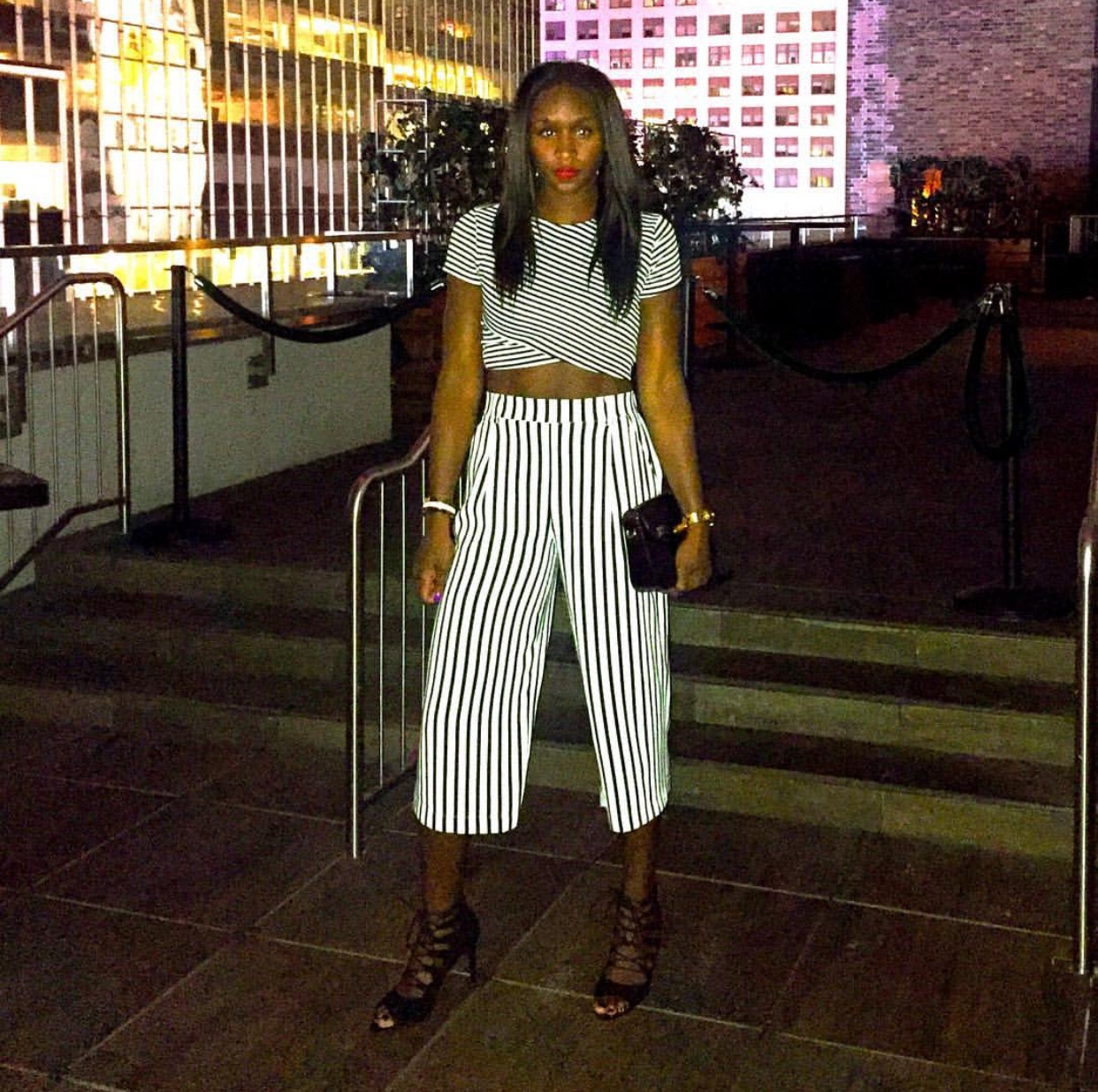 BTW: I came across your fashion blog, Crystal's Closet, on SportsBlog.com, and I
see that you also highlight fellow WNBA players. Talk to me about your
inspiration and motivation behind starting Crystal's Closet.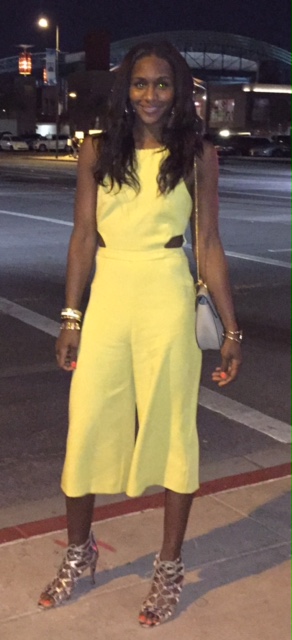 CL: I'm taller and I have trouble finding
clothes for taller women, and I know that a lot of other basketball
players and tall women in general have that problem. So I decided to
start the blog to tell people how I choose clothes; what I do to alter
clothes so I can make them fit better. I also wanted to feature other
players because I think it's interesting what other players like to
wear. There's a lot of stylish players in the WNBA, and 'm just trying
to feature them.
BTW: In your opinion, who are some of the most stylish players in
the league?
CL: I would say Cappie Pondexter. I like Carla Cortijo from Atlanta.
She wears some nice stylish stuff and when I see her, I'm always like
"Oh, she looks nice!". I've featured Essence Carson, Tamera Young.
Stephanie Dolson has a funky style. Swin (Cash). Tina (Charles). (Brittany) Boyd.
Epiphany (Prince). There's actually a few players here in New York who have a
stylish look to them.
BTW: I would add Angel (McCoughtry) and Skylar (Diggins) to the list as well.
CL: Of course! I actually want to feature Skylar on the blog one day.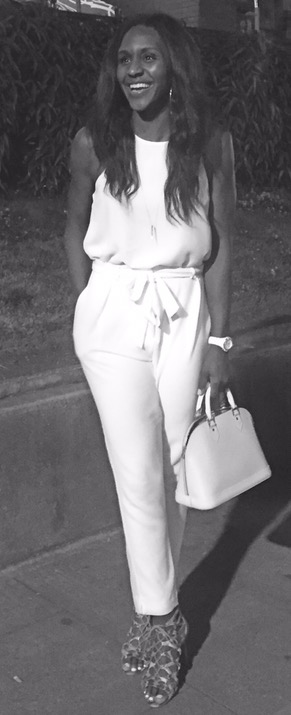 BTW: It's Fashion Week here in New York, so I wanted to know who are some
of your favorite designers, and some of your favorite places to
shop.
CL: I'm pretty simple. I like Long Tall Sally. Zara. Nordstrom. Mango.
H&M. But there's certain H&M's. The ones in Seattle are very basic.
The ones in New York are pretty dope.
BTW: What is your go-to-outfit? What is your
go-to-wardrobe staple that you know is going to come through for you
every time?
CL: Right now, what I've been wearing a lot of is a crop top and some
culottes, or a crop top with something high-waisted. I love
high-waisted stiff. High-waisted pants. High-waisted skirts.
High-waited shorts. Along with a crop top. That's what I've been
wearing, especially in the summer. I have other times where I'll wear
a lot of Blazers, a lot of jumpsuits. Just a lot of different things.
BTW: What advice would you give to a young lady who is an athlete and
they want to experiment with their style more but they don't know how
because they don't know how to shop for shoes, or because they have a
bigger foot, or because they are taller, or clothes fit differently
because they have an athletic build.? What tips would you give them on
where to start?
CL: First I would say to read some of these blogs. I think my blog is
pretty good for that. Tall Swag is pretty good. Tall 'N' Natural is
another one. I would also say to try on a lot of things. I know that
you may not want to try on something because you think that it's not
going to fit well, but keep trying on stuff and you'll find stuff that
works for you and your body type. Hopefully you have a stylish friend
that can go shopping it's you to help you out. It's going to take
time. It takes a while to find things that fit you well.
(Photo Credits: Instagram, Crystal's Closet)