Amongst all of the pomp and circumstance of All-Star weekend, the W was still signing big deals and making big moves.
Puma, which already has a deal with Skylar Diggins-Smith, expanded its WNBA presence to announce a deal with the entire league.
Puma not only has foresight, they are fearless trailblazers that walk the walk alongside their partners.
–Skylar Diggins-Smith per a statement
I'm proud to be part of a family and a brand that supports the WNBA and all the strength, independence, athleticism, individually and feminism we represent.
Along with the announcement of the WNBA pact, Puma also announced that Jay-Z was appointed as the creative director of the company's basketball operations. The connection between Mr. Carter and Diggins-Smith is unmistakable as she is signed to the Roc Nation Sports Agency.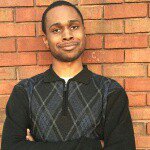 By: Akiem Bailum (@AkiemBailum on Twitter, Instagram)
Be on the lookout for more great interviews and content from Beyond The W and The W Podcast from the All-Star Game in Minneapolis!