Freshly added rookies Jewell Lloyd (#1 pick to Seattle), Amanda Zahui Bazoukou (# 2 pick to Tulsa), Kaleena Mosqueda-Lewis (#3 pick to Seattle) and Elizabeth Williams (#4 pick to Connecticut) already have another major accomplishment under their belts: being signed to the Nike Basketball Family!
The athletic powerhouse announced this morning the signing of the league top 4 picks, where they will join the 50 female athletes from across the WNBA. Jewell expressed her excitement in the article released on their site this morning:
"To represent Nike Basketball is a dream come true. I'm looking forward to contributing product insight and teaming with the entire Nike family of athletes to inspire kids on and off the court."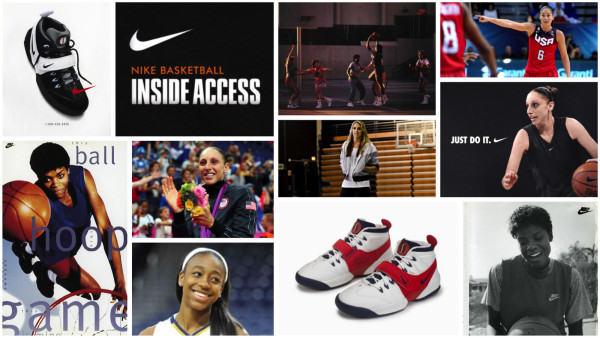 In that same article, Nike provides us a detailed and reflective history of women's basketball. They covered all grounds, including the monumental signing of Sheryl Swoopes, the 1st female basketball player to receive her own signature shoe, the Nike Air Swoopes (1996). The article also touches on the expansion of their apparel, growth of the game internationally, and what the future will hold with the addition of these 4 gifted talents.
These ladies are already making moves, and with the backing of Nike, their future just got brighter!
(Photo Credit: Nike.com)
(Full Article can be found HERE)
.