The impact of the Supreme Court's decision on sports and gambling was once again displayed in plain view when the WNBA built on its growing connection with MGM Resorts.
The WNBA and NBA announced that they signed a three-year deal for MGM to become the leagues' official gambling sponsor.
Darren Rovell of ESPN has reported that the contract is worth an estimated worth of $25 million.
Our collaboration will result in the best possible gaming and entertainment experience for consumers through the use of accurate, real-time NBA and WNBA data, and our collective efforts to maintain and enhance the integrity of our games.
–NBA Commissioner Adam Silver
MGM Resorts is, of course, the entity that owns the Las Vegas Aces. Vegas was also recently announced as the host city for the 2019 All-Star Game at the Mandalay Bay Events Center.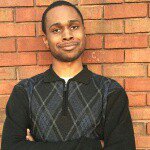 By: Akiem Bailum (@AkiemBailum on Twitter, Instagram)
Be on the lookout for more great interviews and content from Beyond The W and The W Podcast from the All-Star Game in Minneapolis!