The month of October means many things – the drop of temperatures across the country, the conclusion of the WNBA season and the onset of the high school girls and women's collegiate campaigns.
Moolah Kicks has been at the forefront of designing sneakers that are tailor-made for girls and women's ballers. They are doing so once again with their latest two releases.
The two new designs are the Triple Double, designed for forwards and centers as well as the Neovolt Low which is geared more towards guard play.
Among the physical attributes of the Triple Double include an improvement in the lightweight material, a mid-ankle profile and a drop-in at the midsole that allows for better support. The design also allows for the arch to be cradled during more drastic movements with a shank plate. In addition, increased spring and response is present via its cushioning system.
The Triple Double will be featured for $135 in three colorways – white, white/multi and pink/orange. UConn's Caroline Ducharme says that it "provides the stability and support players need when driving in the paint or battling for a rebound." (release)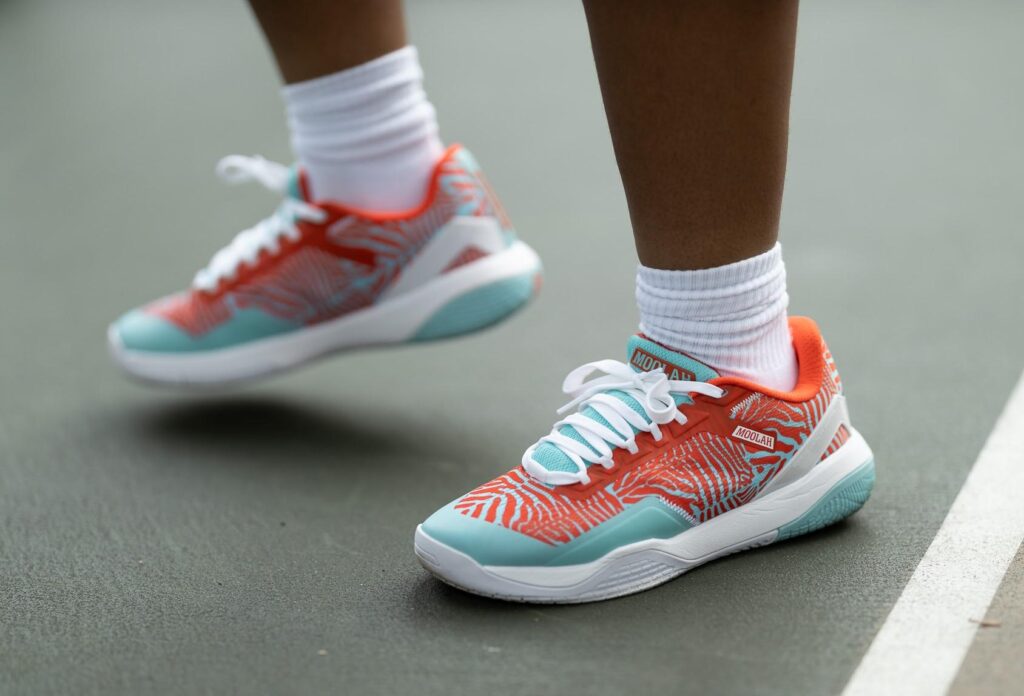 According to Moolah Kicks, the Neovolt Low is the first low profile sneaker in its offerings that is specifically tailored for point and shooting guards. As one can guess, it is similar to the Neovolt Pro, which was released last October, but has a sleeker design and a lighter weight – features more fitting for the more up-tempo style of guard play. The Neovolt Pro Storm is also part of the Moolah Kicks line of athletic apparel.
The Neovolt Low's midsole has a higher energy return which allows for quicker push-off. Its heel clip includes a stability control where guards will get a faster first step and overall comfort is provided with its webbing lacing features that also call for a more customized feel. It will be available for $110 at retail and will have white, Carolina blue/white and aqua/red colorways.
Along with the two new sneaker designs, Moolah Kicks is offering more performance apparel with exclusive padded compression capabilities. The new offerings will be available via the Moolah Kicks' website as well as at Dick's Sporting Goods locations and website.
With the Triple Double, the Neovolt Low, the Press Break and our new compression gear, Moolah Kicks will now offer every player, from amateur girls to professional women, the most technically advanced products on the market no matter what position they play. It is the continued momentum in the business that has enabled us to unlock this next wave of innovation.
–Natalie White, Founder & CEO of Moolah Kicks (press release)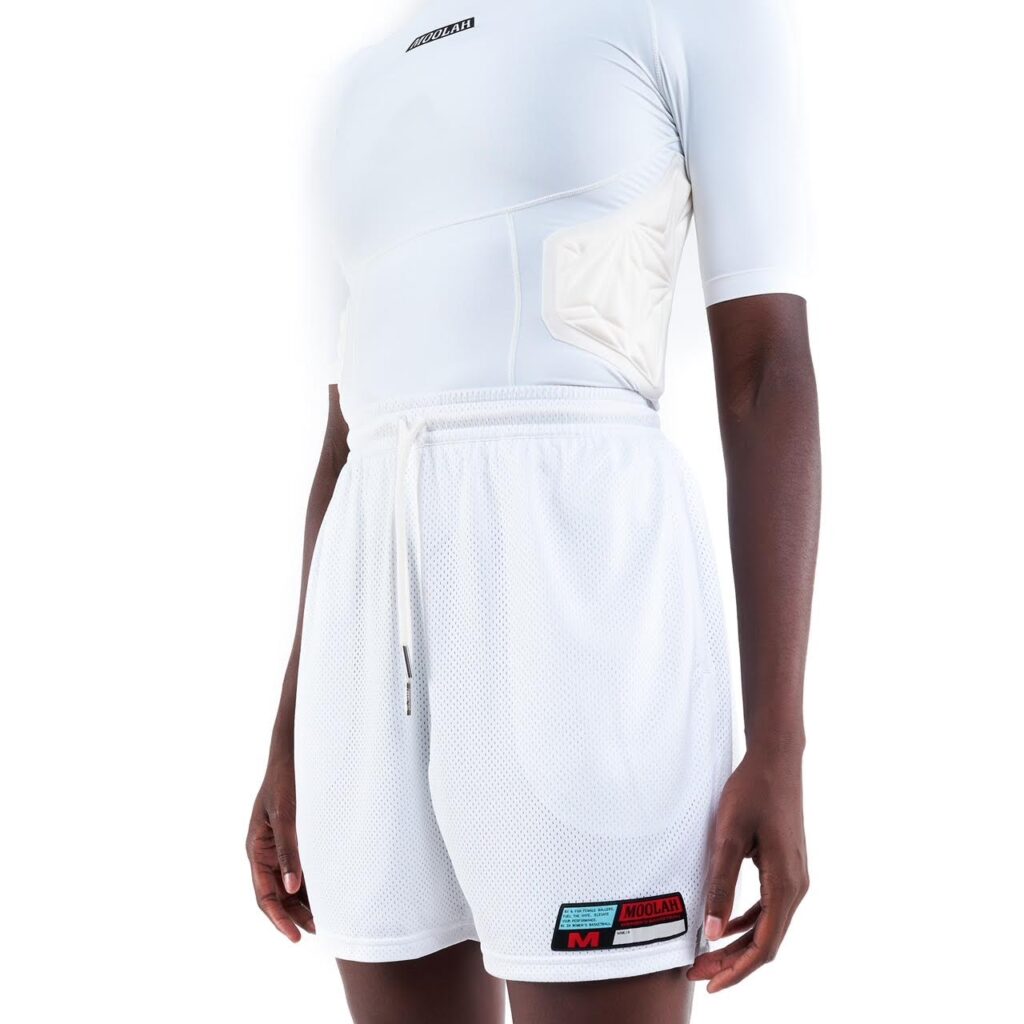 The compression shirts and shorts will have exclusive six millimeter FormOne padding which allows for better ability to absorb contact and important areas to go alongside flex materials to reduce impact on women players. The company will also unveil mesh practice jerseys and shorts that call for greater comfort because of moisture wicking flex elements.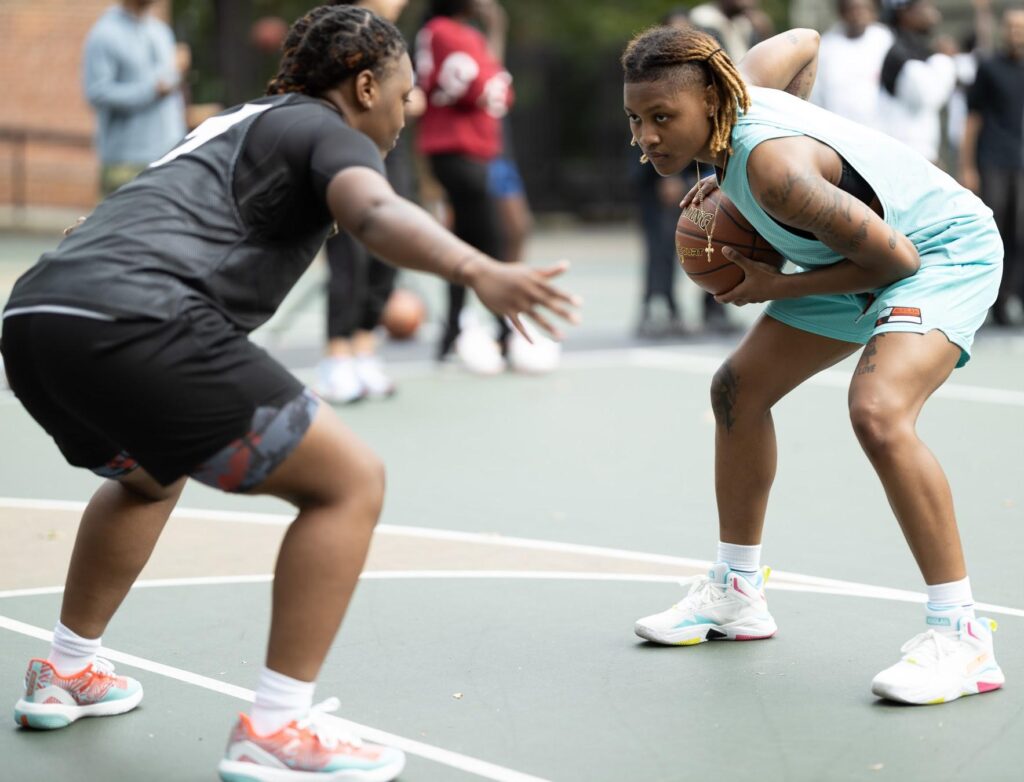 The shirts and shorts will be available for $50 and $45 while the practice top and shorts can be purchased, respectively, for $45 and $50. Moolah Kicks also plans to release warm up jackets and sweatpants on Nov. 1. The jackets will be available for $145 while the sweatpants will be available for a purchase of $90.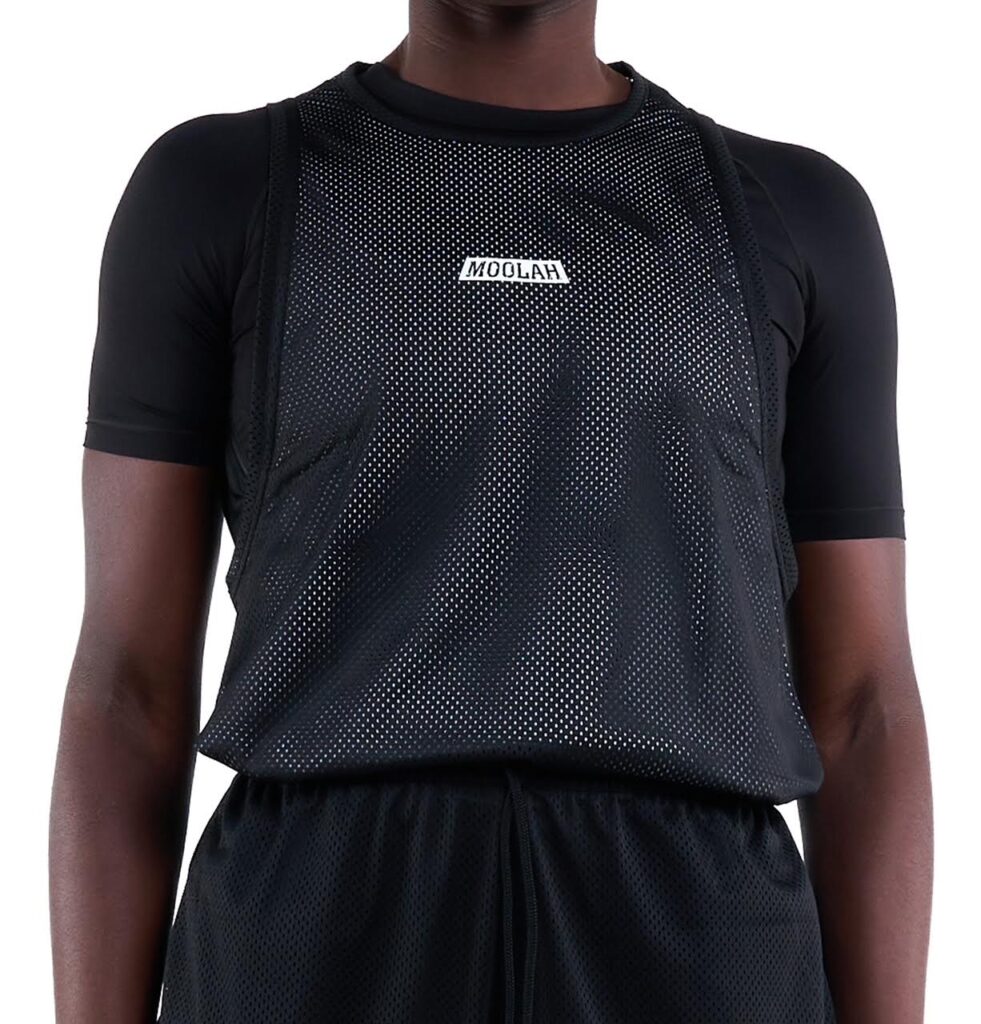 Moolah Kicks released the Press Break last month. It is a new sneaker exclusively designed for youth girls' ballers in mind.
With Moolah Kicks' new shoe models and performance apparel, we are thrilled that our female athlete can come into our store, purchase products made specifically for her, and leave with the gear she needs to fuel her performance.
–Carrie Guffey, SVP Softlines Merchandising, Dick's Sporting Goods (press release)
Moolah Kicks has done an incredible job producing performance basketball sneakers for every type of player on the court.
–Caroline Ducharme, UConn guard (press release)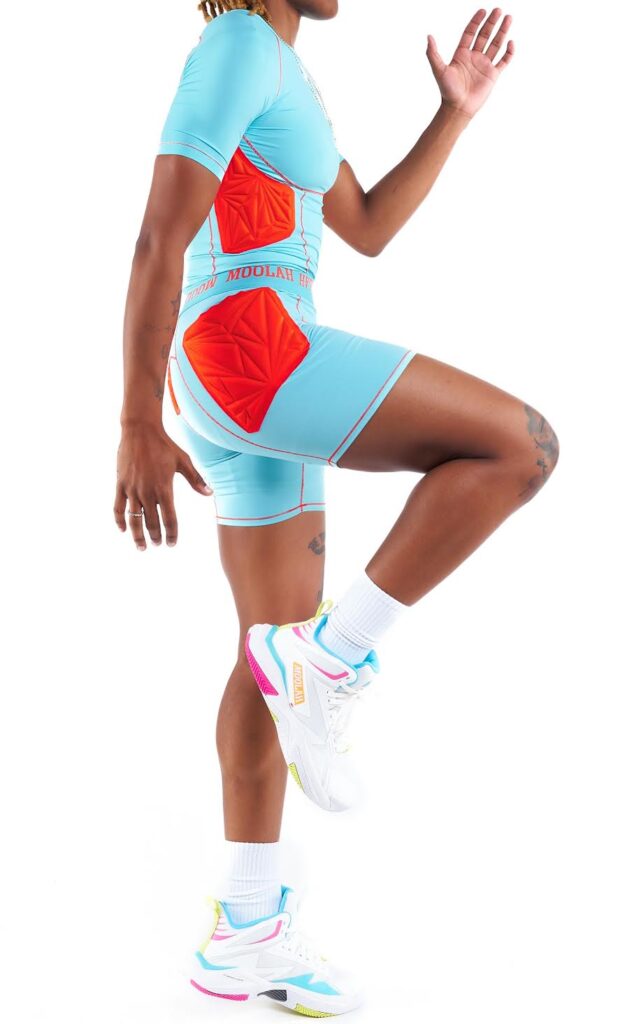 Moolah Kicks, which released its first design – the Phantom 1 – in 2021, is also touting how well it is doing bottom line-wise. According to a release, it is coming off its best business year with around a 200%-plus uptick in store distribution from the previous year. In addition, it also says it has experienced a gross revenue increase of 150% from the previous 12 months.